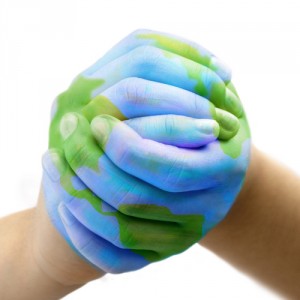 This week I got very involved in discussions around doing business in multiple countries.
I was at a broadcasting studio with a client talking about the importance of automated e-commerce processes for SMBs going global. The theme then turned less hardcore, and later in the evening I found myself talking to some colleagues about the experience of working abroad: one is moving to Singapore, one had just done a stint in Spain, and I travel to Sweden on a regular basis.
I quickly realised that one of the toughest jobs in the PR industry, is the person whose responsibility it is to arrange regular calls with multiple countries. Here is how that conversation might go, with the person trying to arrange it from the UK:
- Hello Italy, can we please arrange for a call in August?
- Sorry, no, we're out
- When in August do you come back?
- We don't, we have to look at September
- Ok, thanks
- Hello Spain, we'd like to arrange for a lunch-time call between 12-2 UK time in September
- Sorry, we can't. We are out between 12-3 for lunch
- Ok, thanks
- Hello Sweden, we'd like to arrange for a call one day in September at 4pm your time.
- Sorry, we are all out picking up our kids from nursery at that time
- Ok, thanks
(To all markets)
- Can you please all make a call at 10-11am UK time on the first Tuesday in September. It might run over slightly
Germany
- Sorry, that doesn't work as we have a process call at 11:05
- OK, thanks, well make sure it's finished at 11:00 sharp
This scenario above may be fictional, but it is probably not too far from the truth (apart from Germany – I know my colleagues are far more flexible than that).
As an industry and company, we are getting more globalised by the day: people moving from office to office to share their experiences, a vibrant social media community that interact on a 24/7 basis and travel between larger and smaller hubs is far more accessible today.
Meanwhile – or perhaps as a reaction to this – in an age of globalisation, local traditions become increasingly strengthened as we become staunch defenders of the cultural nuances that set us apart. In a global world, acting local is the way forward. As one bank likes to remind us of that mantra at very large airports when you land or depart: remember where you are going, but never forget where you came from.
So, for the person whose job it is to arrange that global call, the bad news is that it's not going to get any easier. Although, on the bright side, if you want to take a three hour lunch or leave the office in August – that's quite OK. Just don't do both.
Tags: coordination, global PR, international PR