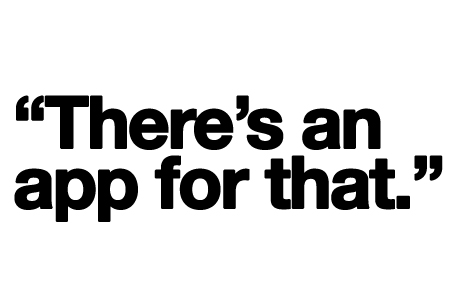 What was hot on the web this week? Get up to speed on the latest trends, news and services with some of our favourite new stories.
ergo@work app helps correct posture to relieve strained body areas
The Workplace Safety and Health Institute (WSH Institute), jointly set up by Singapore's Ministry of Manpower and Workplace Safety and Health Council (WSH Council) has launched ergo@work, a mobile phone app aimed at improving posture at work desks, in order to tackle the rise in work-related musculo-skeletal disorders here.
Such disorders are injuries to connective tissues, such as muscles, nerves, and joints, caused by prolonged strain from, for instance, poor posture. Common work-related musculo-skeletal disorders are Carpal Tunnel Syndrome (pain or numbness in the wrist) and tendinitis.
The free mobile app is currently available for free on iOS and Android phones. It works by comparing a picture of a person's posture at his work desk to what the correct posture should be. It then recommends ways to improve the user's posture, such as adjusting the height of his chair, as well as exercises to relieve strained body areas.
12 cases of musculo-skeletal disorders were reported in Singapore this year, double the number reported in 2011. In comparison, such cases in the United States accounted for 29% of all workplace injuries and illnesses requiring time away from work in 2010.
Read more here.
Japan Healthcare Info keeps expats and travellers healthy
When it comes to medical help in a foreign country where a different language is spoken, a communication barrier is the last thing you want to deal with, especially when you're sick, bleeding or on the cusp of unconsciousness.
Cue Japan Healthcare Info, with its guide to English-speaking healthcare professionals. Japan Healthcare Info aims to be a comprehensive English-language guide to healthcare in Japan, offering answers to burning questions such as "Where can I find an English-speaking doctor?" and "How much does this treatment cost?".
Best of all, the service is free of charge for patients, although there is a membership subscription option that comes with additional services such as translation, help with locating appropriate providers in your area, emergency services like booking you an ambulance and letting the hospital know you're coming, and help finding childcare services.
Read more here.
China's Baidu Pushes Into Thailand With Revamped Anti-Virus Apps
China's top search engine, Baidu, is digging deeper into the Thailand market with a new version of one of its Windows PC apps.
The Baidu PC Faster app launched in June of this year in beta form, and has already seen one million downloads, according to the company. V2.0 of the app offers security and optimisation tools and new features such as virus protection, a tool for scanning USB devices for malware and tweaks to its SpeedUp feature. A Thai language interface is also now available.
This move is more than just about the app though, as this is not Baidu's first product for the Thai market. It previously released an anti-virus app for Thai netizens.
It's clear that the Beijing-based company is planning to make inroads into the Southeast Asia region, starting with Thailand's 25 million web users as well as Vietnam. Additionally, Baidu also partnered with a Singaporean firm earlier this year to open a joint research lab called Baidu-I2R Research Centre (BIRC), focusing on natural language processing technology for Southeast Asia.
Read more here.