Last month, I had the privilege of attending the keynote sessions at Digital Capital Week, a ten-day festival in Washington, D.C. focused on technology and innovation. One presentation in particular stood out above the rest, and this is how it began: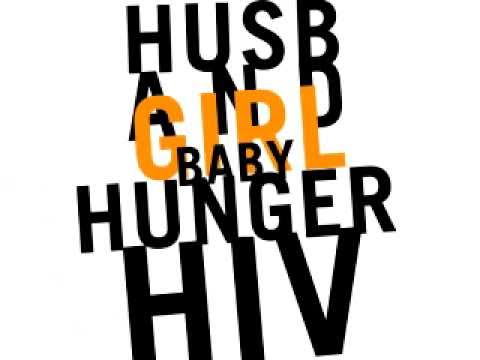 Once the video finished, Emily Brew, formerly of the NIKE Foundation and co-creator of The Girl Effect, took the stage to explain how a campaign that started in 2002, which aims to help end violence against girls and women and promote gender equality worldwide, took off with an infectious viral video that has been watched over 1.7 million times and counting.
But what made this video go viral? What makes any video go viral?
Deep Connections
With more than 100 million views in six days, Kony 2012 became not only the most viral video this year, but also the most viral video in history. Similarly to The Girl Effect, Kony 2012 tugged on the heartstrings of viewers to establish deep emotional connections with its core audience.
Within the first few frames, the video quickly establishes a connection with the narrator—Jason Russell—by allowing the audience to share in one of Russell's most private and personal experiences—the birth of his son. Russell also assigns a face to his cause via Jacob, a boy living in Uganda who wishes for change in the region.
As Russell takes viewers with him throughout his journey to raise awareness about Invisible Children, Inc., he continues to leverage compelling images and descriptions of Joseph Kony's brutal guerrilla warfare tactics, his success in building online and offline communities surrounding the issue and the U.S. government's response to Invisible Children's efforts.
Connections such as these can be created with the use of visual storytelling, compelling imagery, a charismatic narrator or host, or a heartfelt message.
Creative Disruption
Brew argues that The Girl Effect video was so successful because it's not your typical social issue-driven video. There were no pictures, no images and no face assigned to its cause. There were only words. The video was different, and therefore disruptive.
This description brings to mind another popular viral video from this year. Not because of the power of words, but because of houses, a carousel, memorable dance routines and… singing from a toilet. There's not doubt that the music video for Gangnam Style put South Korean rapper PSY on the map. The video set a Guinness World Record for the most likes ever on YouTube, and according to Unruly Media, shared 29 million times.
Gangnam Style is completely outrageous and unexpected (not to mention catchy)—even for today's overhyped music business. While this level of creativity may not be exactly replicable in B2B markets, businesses can still create viral videos that stand out in their respective industry.
Special glass and ceramics maker Corning released its video "A Day Made of Glass… Made possible by Corning," which uncovered the future of specialty glass and its eventual impact on our everyday lives. Corning brought to life a relatively simple product with a different and new idea. Released in early 2011, the video now has more than 20 million views.
Community Influencers
Developing a viral video can also depend on what happens after the creation process. This TED Talk from Kevin Allocca, Trends Manager at YouTube, explains how Jimmy Kimmel ignited the viral sharing of the popular Yosemitebear Mountain Giant Double Rainbow video. You can increase the popularity of your video with little nudge from the influencers and tastemakers within your relevant online communities.
There's no perfect recipe for a viral video, but a deep connection, differencing characteristics and any sort of promotion or recognition by influencers in your community are key aspects that can help propel the popularity of your video.
What do you think will add enough value to a video to help it go viral?
Tags: digital capital week, Social Media, videos, viral video, YouTube